How to participate:
There's nothing quite like the anticipation that comes from cracking open a book for the first time! Share the first line (or two) of the book you are currently reading on your blog or in the comments. Include the title and the author so we know what you're reading. Then, if you would like, let us know what your first impressions were based on that first line, and let us know if you liked or did not like the sentence. The link-up will be at
A Few More Pages
every Friday and will be open for the entire week.
Title: The Invisible Bridge
Author: Julie Orringer
Later he would tell her that their story began at the Royal Hungarian Opera House, the night before he left for Paris on the Western Europe Express
.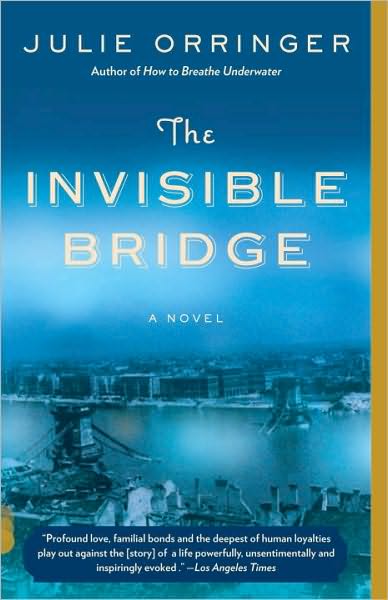 This book was not even on my list of books to read but came so highly recommended by a friend that I'm putting everything else on hold. He's giving me his copy as soon as he finishes it sometime over the next couple of days. I looked it up quickly on Goodreads to see what others think about it and it has received glowing reviews from all. I can't wait to start it!