Friday Book Beginnings
Thanks to Rose City Reader who hosts this meme every Friday. Click here to go there:
http://www.rosecityreader.com/
Share the first sentence or sentences of the book you are reading, along with your initial thoughts about the sentence, impressions of the book, or anything else.
Leave a link to your post. If you don't have a blog, but want to participate, please leave a comment with your Book Beginning.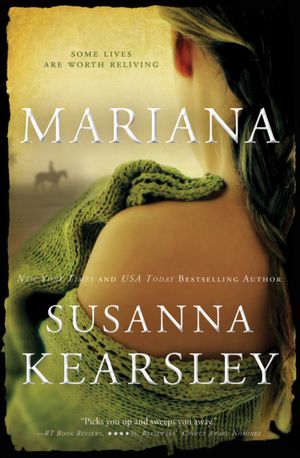 "I first saw the house in the summer of my fifth birthday".
Title:
Mariana
Author: Susanna Kearsley
From the back cover:
Julia Beckett believes in destiny. Settling into her rustic new home, Julia encounters haunting remnants of a beautiful young woman who lived and loved there centuries ago.
It seems Mariana has been waiting for Julia.
I literally just turned the final page of this book about 20 minutes ago. And it has left me with quite a few questions. I loved this book up until the very end. I don't want to give anything away so I will be vague. I wanted so much to believe the ending but the entire story just didn't convince me of it. It's a romantic story, dappled with some interesting bits of English history post Cromwell. I recommend this book to anyone who finds the premise interesting:
A young London illustrator moves to the English countryside, and buys an old house that she has been drawn to all her life. The past seems to be coming for her as she soon starts to have visions, travelling back in time as the reincarnation of Mariana.
I did truly enjoy this book and will go on reading other books by this author as I enjoy her style and find I can not put them down. But I was just completely thrown by this ending, although I have to say, early on I wondered if it could be but then all of the action in the book convinced me that it could not be...I guess that is why the ending just didn't work for me.
Spoiler alert: Please don't read further if you haven't read this book and intend to.
I went back to re-read the scenes with Ian, and nothing, apart from his willingness to help her with her garden, convinced me that he was trying to mask something deeper. He helps everyone with their gardens and seems to simply enjoy being outdoors. The book of poems he borrows from Tom? His softening of his expression every time he speaks with Vivien could be just friendship but it seems the author was deliberately misleading us by throwing those details in. And why does Julia feel nothing for him aside from a calmness in his presence. Surely, something more could have hinted at the truth. And why did Geoffrey de Mornay have to be his exact likeness? If anyone else has read this, I would love to hear your thoughts.